DIY Desktop Photo Calendar

There are six different designs available. Choose a design, add your photos and print. You will find step by step instructions below although you probably won't need them. The entire process takes under five minutes with the help of our free calendar maker.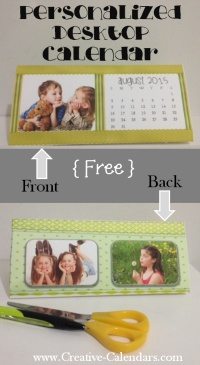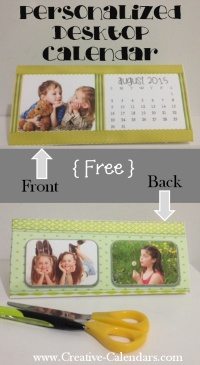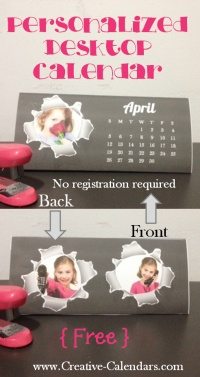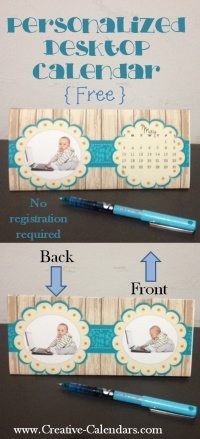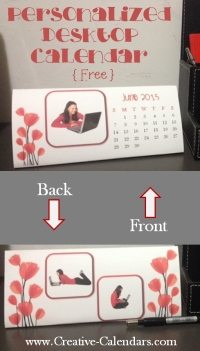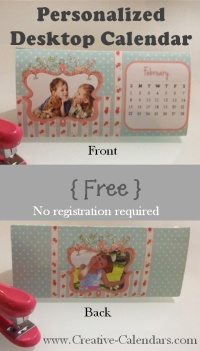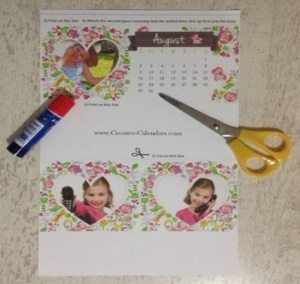 Equipment Required
One of the desktop calendars above printed on cardstock
Glue stick
Scissors
Step 1
Cut on the line where the scissors icon appears.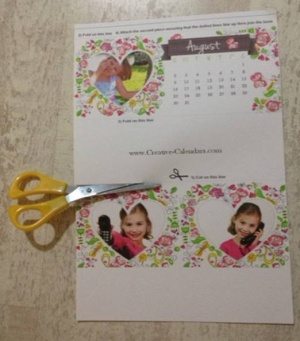 Step 2
Fold on the dotted lines (3 folds). If the dotted line isn't clear then make 3 folds between the image and the black space.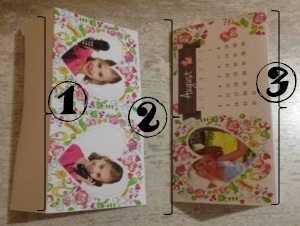 Step 3
Join the two pieces so that the images line up.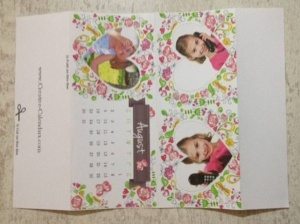 Step 4
Join the two ends to form the base.